When used in conjunction with Bi-Cutter screenless granulators, the Pellet Mover System is an ingenious approach to the movement of air and small particles.
Operating without moving parts, pellet movers create large flows of air by inducing the surrounding air. This is accomplished by using an accelerator, a filter- regulator with a pressure gauge, and an adjustable timer with solenoid valve. Pellet movers require ordinary industrial compressed air.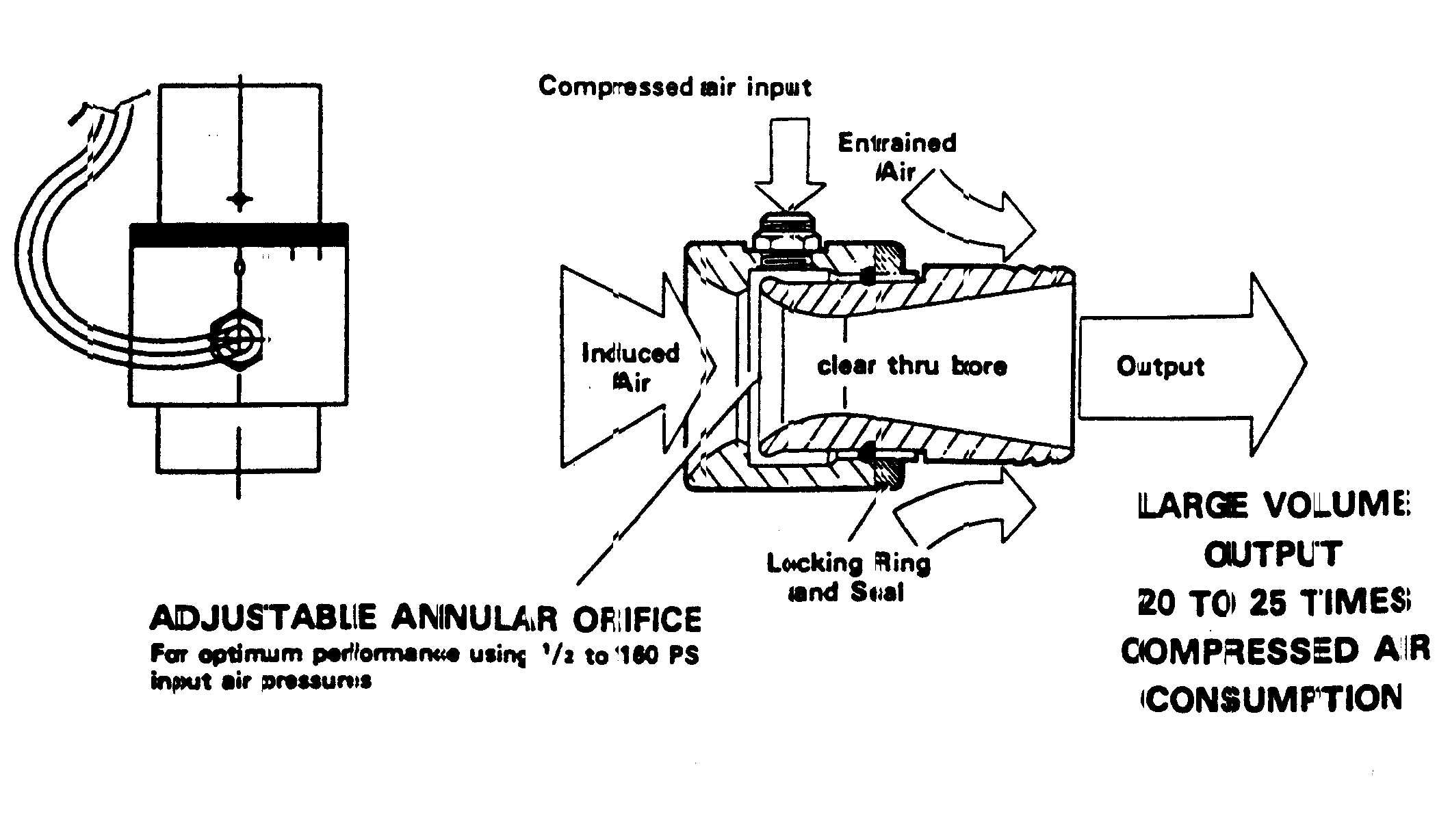 Granulated material can be moved up to 20 feet horizontally or up to 7 feet vertically from the Bi-Cutter to your manufacturing system or a holding receptacle.
Product specifications and design is subject to change without notice.