Eco-Friendly
Our low-energy equipment is used in manufacturing to recycle and reuse otherwise wasted materials..
Custom Solutions
Our experienced sales and service department is here to help you design a solution that best fits your needs.
Experience
With our 80 years combined experience, we are the specialists in providing screenless granulation solutions for our customers worldwide.
Customer Support
Our knowledgeable staff of technicians are available to assist you.
Our Story
Our National Sales Manager, Don Maynard, has worked in the plastics industry since 1969. He has experience in blow molding, injection molding, engineering and manufacturing. His unequaled knowledge of press-side screenless granulation helped bring you the Bi-Cutter™ screenless granulator and DFS series of dust and fine removal and separation systems.
In 1988, Mr. Maynard, along with Nissui Kako, introduced the Nissui S-Cutter press-side screenless granulator to the U.S market. At that time, screenless granulation was an "unknown" in the U.S. He was instrumental in marketing and selling the Nissui S-Cutter throughout North America.
Size Reduction Specialists Corporation (SRS) was founded in 1995.  SRS continued to work with Nissui Corporation to market and sell the S-Cutter until 1997.
FBE Corporation (FBE) was created in 1997. SRS united with FBE to introduce the innovative, two-stage, press-side Bi-Cutter™ screenless granulator; shortly thereafter introducing dust and fine removal/separation equipment, all of our facilities are located in the United States of America in East Lansing, Michigan.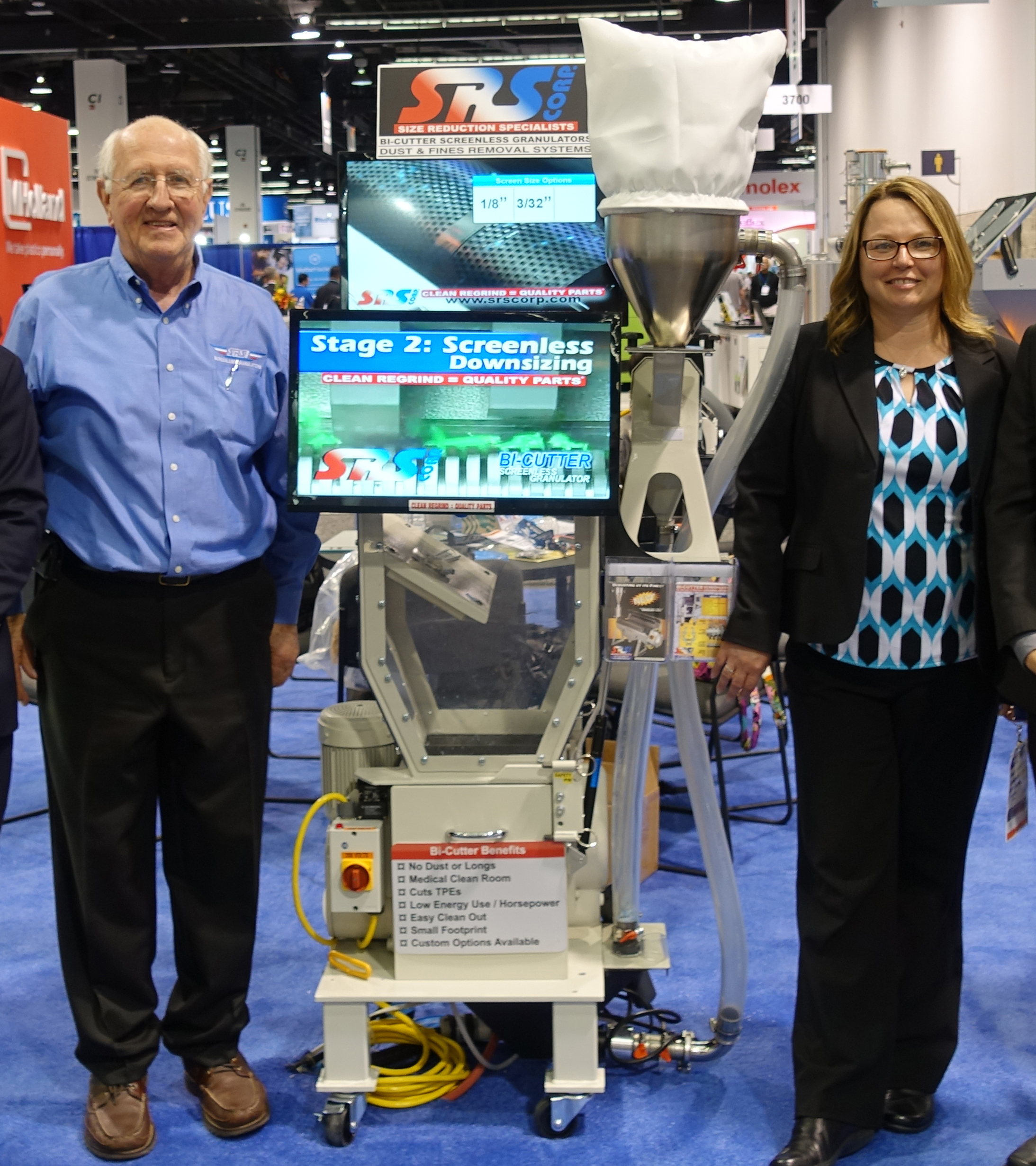 "First it saved a number of jobs for us by its ability to handle diffcult, low durometer soft material, such as EVA."
Lowell ALlen
Vice President of Manufacturing

"Now I feel we are comfortable enough with the Bi-Cutters™ performance that we may outfit the entire floor with SRS Bi-Cutters™. "