The DFS Cart package includes: a cart; and two MAC holding bins.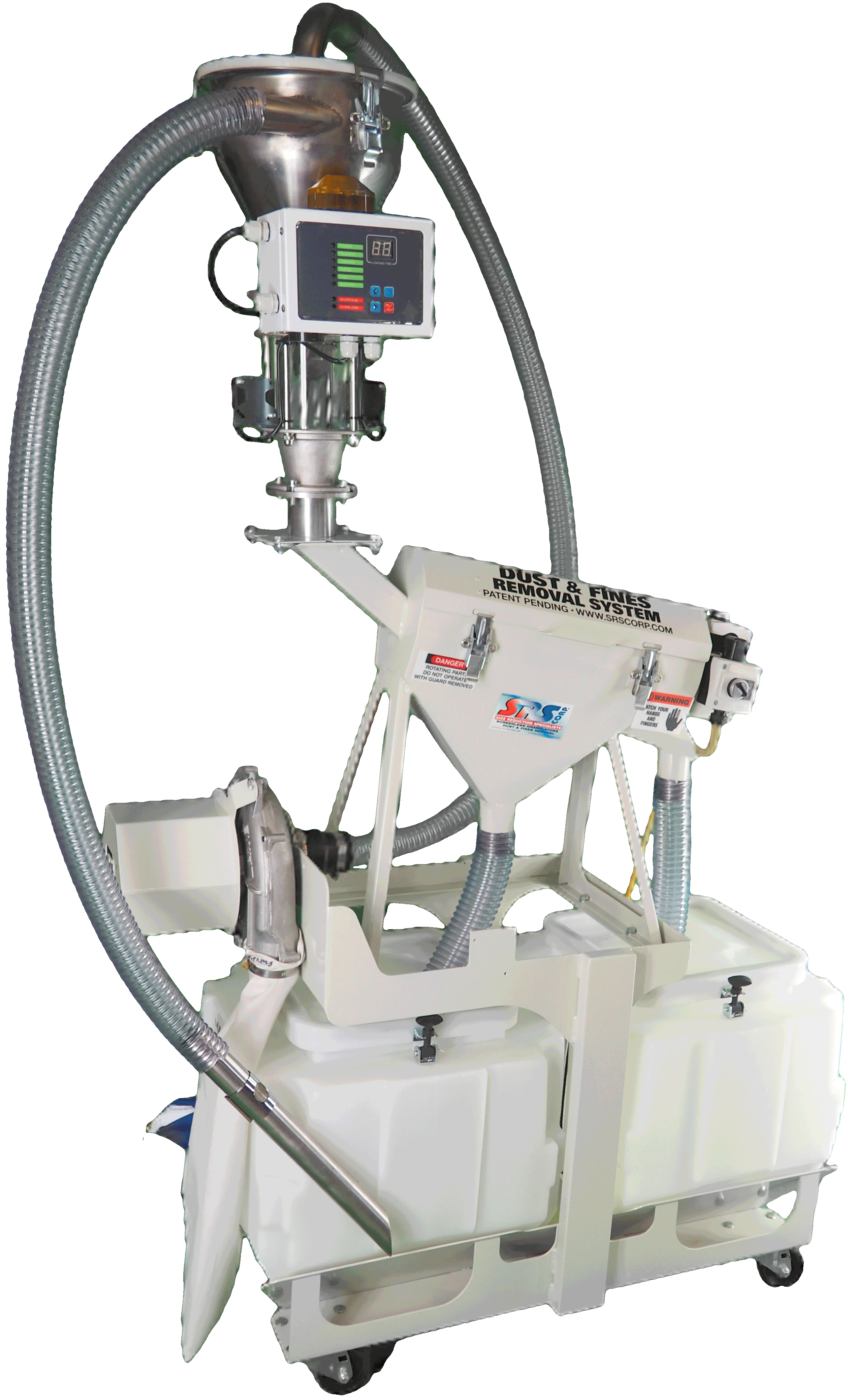 The cart is used to house the DFS unit, material holding bins and the Material Loading System in a compact, portable way making it easy to use.
The cart has 4 swivel casters for portability. Both material holding bins have sealed lids to contain the fines and regrind. 2" holes are installed in the lid to allow regrind and fines to flow freely from the DFS into the material holding bins. A wand port is installed in bin allowing clean regrind to be pulled and used immediately by the user.
The picture includes a complete system: DFS‐0618 Fine Removal System, Material Loading System and the DFS Portable cart. The DFS unit and Material Loading System are sold separately.
Material may bridge in the center of the bin and should be monitored.
Product specifications and design is subject to change without notice.