The Material Loading System includes: a stainless-steel material feed hopper (below); 110v material loader with controls; and a vacuum motor with filter bag. All connections are 1.5" O.D.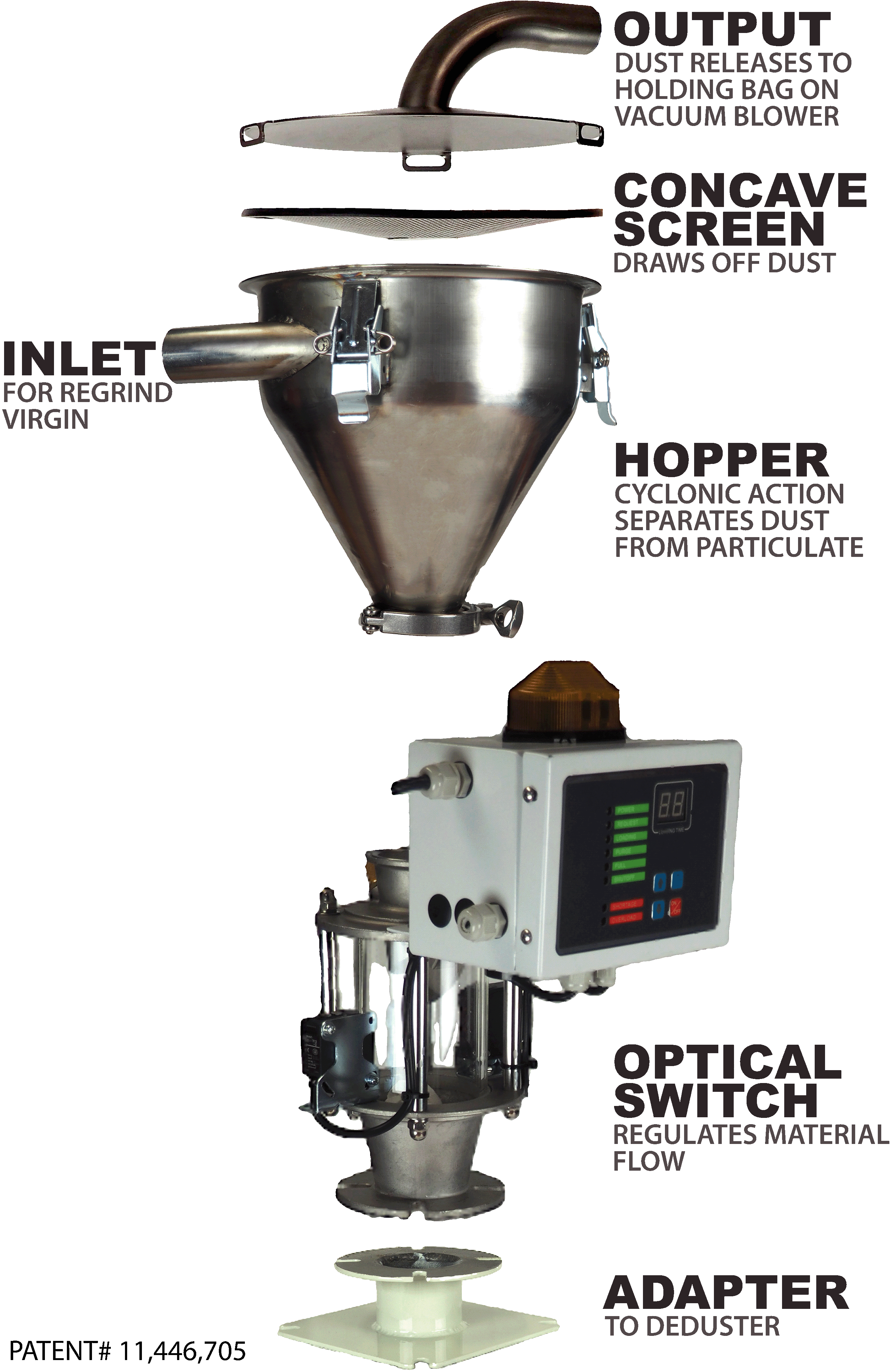 How It Works
When a lack of material is sensed, it will signal the high velocity vacuum to draw material into the stainless steel hopper inlet. The vacuum draws the material through the hopper screen and out through the vacuum outlet into a filter or holding bin. When the draw cycle is complete, the material is released into and through the loader throat.
Customer supplied 1.5" I.D. evacuation hose and material loading wand* will be required.
A portable cart is recommended (not included) to house the system.
* For best results, the material loading wand should have an air adjustmentProduct specifications and design is subject to change without notice.